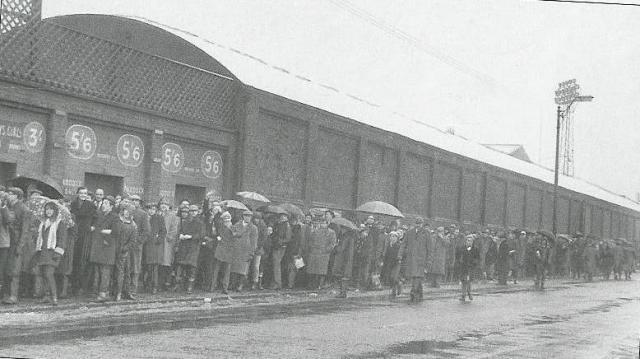 Taking it's name from the old Elland Road South Stand (pictured above), The Scratching Shed is an online Leeds United fanzine founded in 2008.
TSS
Born local to Leeds and a regular at games since the early 1990′s, the founder and editor of The Scratching Shed, responsible for match reviews and a lot of the general Leeds United opinion and news articles.
Contact via Facebook / Twitter / Email
Gary (Writer)
On loan from The 127 Formation, Gary writes a feature for The Scratching Shed called The Mangle providing a tongue-in-cheek look at current Leeds United events.
Contact Gary by Twitter / Email
Ryan (Writer)
Ryan is responsible for The Scratching Shed's popular Away Fans Views feature which serves as a preview of forthcoming matches in the form of an interview with an opposition supporter. From Hull, Ryan is currently a student.
Contact Ryan by Twitter / Email
Other contributions
Alongside our regular team of writers, The Scratching Shed also wishes to thank Wes from the New York Whites for providing us with our header and logo design. Living in New York, Wes runs a graphics firm called Confid3ntial.
We'd also like to thank Doug Gisby from Leeds United Americas who has supported the site since the very early days and also chipped in with the occasional article.
There are plenty of other people that have contributed content to The Scratching Shed over the past couple of years, far too many to list here, but we thank them all for their efforts and support.