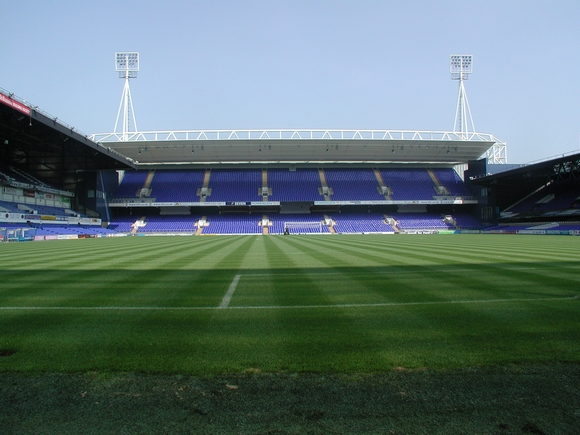 Ipswich Town came from behind against ten men Leeds United to claim a fortuitous victory at Portman Road yesterday.
It was all going so well for Leeds, in front from a Ross McCormack goal and dominating completely before Aidy White was sent-off early in the second half.
My instant reaction was that Aidy would walk. However, after seeing the replay this morning the challenge looks more clumsy than it did cynical.
Nevertheless, Aidy White did deny Ipswich Town a clear goalscoring opportunity and after consulting with the linesman, the referee decided that it was a straight red card.
Leeds dug in well and remained in front until the 78th minute when Jason Scotland – who has a habit of scoring against The Whites – struck an excellent equalising goal from range.
To rub salt into the wounds of already sickened Leeds United fans, summer transfer target Keith Andrews netted a late deflected winner to give Ipswich Town a largely undeserved three points.
Once again, the lads performed well and deserved nothing less than three points. After going 1-0 up, the Ipswich fans were already on their teams back and there looked to be no way back for Town.
But the red card decision changed the game completely. Regardless of whether it was a deserved sending off, that's six points Leeds have dropped now for clumsy challenges. Simon Grayson is right to praise the lads performance, no one can dispute they were the better team, but he seriously needs to address the sloppy red cards we keep picking up.
Even with the replay I'm still struggling to argue against the decision. Aidy's desperation to stop the oncoming Ipswich Town player does cause him to trip, but he takes him down with him ensuring he can't get through on goal. Had Leeds been denied a similar shooting opportunity by the clumsiness of the opposition defence, I'd be expecting the same retribution.
Only five games in and I'm already wondering if the points dropped at home to Middlesbrough and these against Ipswich Town will come back to haunt us in May. On and on…