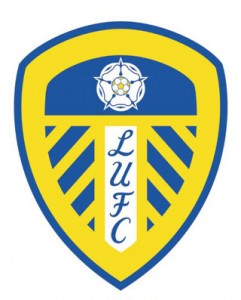 Updated throughout the day, welcome to The Scratching Shed's transfer deadline day updates thread.
10:20 - Sky Sports are reporting that Leeds United have agreed a fee with Manchester City for the permanent transfer of Adam Clayton.
10:37 – Leeds linked with Rangers striker, Kyle Lafferty. With a likely fee of £2-3,000,000 and Blackpool also in the hunt, this one seems unlikely. Leeds also seem to be suitably covered in the striking department.
11:30 – Rumour circulating that Luciano Becchio could be on his way to Blackburn Rovers. He was allegedly spotted outside Ewood Park earlier today. Sounds like nonsense.
11:52 – The official Leeds United site has confirmed the signing of Ramon Nunez, who has been on trial with the club for the past month. No details about contract length have yet been released. Full story here.
12:17 – The BBC's live transfer rumours feed also has us linked to Man City defender Dedryck Boyata. Norwich apparently leading the race, with us and the Toon keeping a close eye on proceedings.
12:48 – Betfair claim that we're keeping tabs on Jason Roberts should his move to Wigan fall through.
13:39 – Michalik gone to Carlisle on loan until January the 3rd. One down…
14:15 – Simon Grayson on Yorkshire Radio confirms that a fee has been agreed for Adam Clayton with Manchester City. Contract negotiations currently under way. Expects one or two others to leave today after Lubo went to Carlisle. Hints that another player may sign today too. Full story here.
14:38 – Yorkshire Radio presenter, Thom Kirwin confirms that Luciano Becchio was training with the Leeds team this morning. This quashes earlier rumours that he was at Ewood Park (unless he's got a body double?)
17:00 – With just one hour to go, Manchester City have confirmed that Adam Clayton has joined Leeds United on a permanent basis. Full story here.
17:47 – A very brief statement on the official Leeds United website reveals that Alan Sheehan has left the club after his contract was terminated by mutual consent.